HealthFryer.com's review of the Tefal ActiFry 2-in-1
The ActiFry 2-in-1 is a versatile, 2 tier air fryer meaning you can cook an entire meal with minimal effort. For example, you can cook chips in the lower bowl and steak or chops on the upper tray.
Is the Tefal ActiFry 2 in 1 any good?
Let's find out…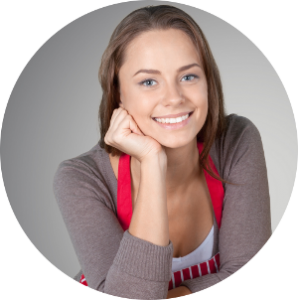 Every month, over 1500 visitors come to this review page every month looking to see if they should buy the ActiFry 2 in 1. It's the most popular Tefal fryer we've reviewed so if you're reading this, then you've made a good decision so far! Beware of cheap imitation fryers – Tefal are long established in the health fryer market and are a trusted brand. All of the links on this site are to trusted online sellers such as Amazon, who we often recommend due to their excellent customer service and prices. Visit Amazon now to view the ActiFry 2 in 1 model, or check our other ActiFry reviews.

Tefal is a leading brand in the health fryer market with several models in their range. This is one of their top end models, with its 2 in 1 ability to cook an entire meal for the entire family. This Tefal ActiFry review will run you though everything it has to offer.
Features of the ActiFry 2in1 – a closer look
Tefal have gone a step further with this model (#YV960140), with an additional rotating top plate, allowing you to cook an entire meal just using this one appliance.  It has a 1.5KG capacity which caters for up to six servings. The top plate can be used to cook meat such as steaks, chops, and fish while the bottom bowl can cook whatever you choose to accompany your meat. It certainly lives up to its 2in1 name!
There is a rotating paddle on the base and a rotating top tray, allowing you to cook multiple food items all at the same time. The food on the tray at the top is cooked with hot air directed on to it.
In terms of size, the approximate footprint of the unit is 30 cm wide by 40cm deep, with a height of around 23 cm. The detachable power cord is approximately 90cm in length, which more than long enough to reach most power sockets around a kitchen. One thing to note is the space around the unit needed during cooking. The fryer does get quite warm so allow room around it for ventilation. See the instruction booklet for guidance on this.
As with other Tefal health fryers in the range, the 2 in 1 model only requires one spoonful of cooking oil to be added at the start of the cooking cycle. This keeps calorie intake to a minimum, especially good news if you're on a calorie controlled diet.
In the box, you'll find the free 2 in 1 recipe book to help get you started cooking delicious and healthy meals from day one of owning the health fryer. There's also an instruction booklet and measuring spoon for the oil.
As this is one of the higher end Tefal fryers, it comes with a digital timer which has an auto shut-off feature, so there's no need to be concerned about burning or over-cooking your food should you forget about it. The timer has a loud audible alert to notify you when zero has been reached.
For those who just hate washing up and cleaning up, you'll love the fact that all of the removal components of the 2 in 1 are dishwasher safe.  Sometimes though, depending on what you've cooked, a simple wipe down with a kitchen towel or damp dishcloth is all that is needed to clean the components, taking just a minute or two.
View more air fryer comparisons.
Conclusion
Overall, we think the Tefal 2 in 1 health fryer is the best model available because the additional cooking tray, meaning you could cook entire meals with it.